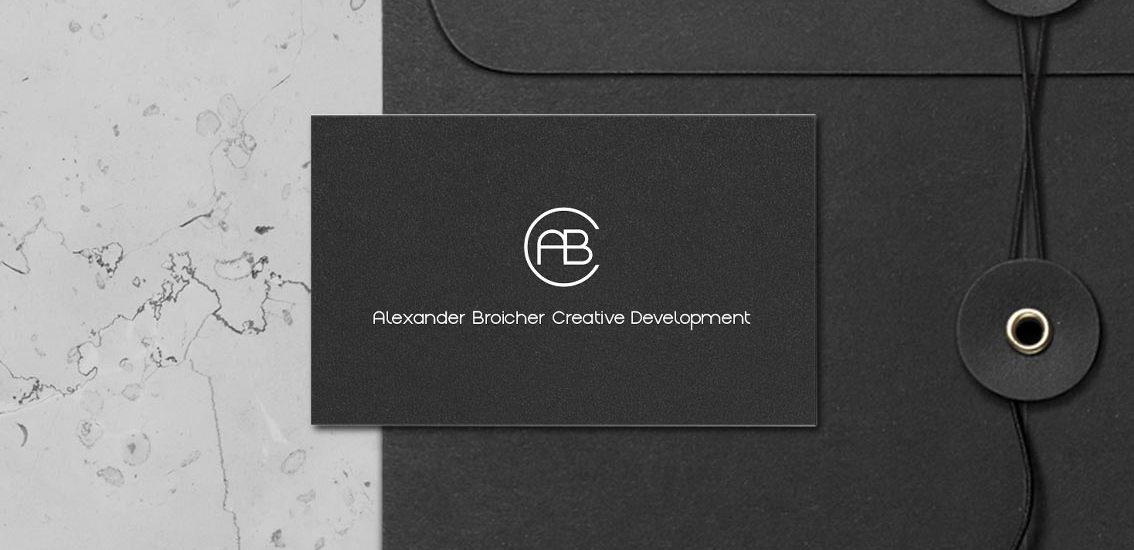 ABC Development
Corporate identity
Development of a corporate identity for the foundation of an agency for writers.
The author Alexander Broicher has commissioned a personalized appearance which stands equally
for himself and his agency. As a contrast to the virtual work of the agency, all communication papers
have the analogue touch and feel of letterpress printed products.
Logo development, corporate identity, communication papers & printing support